Kuwait Finland International School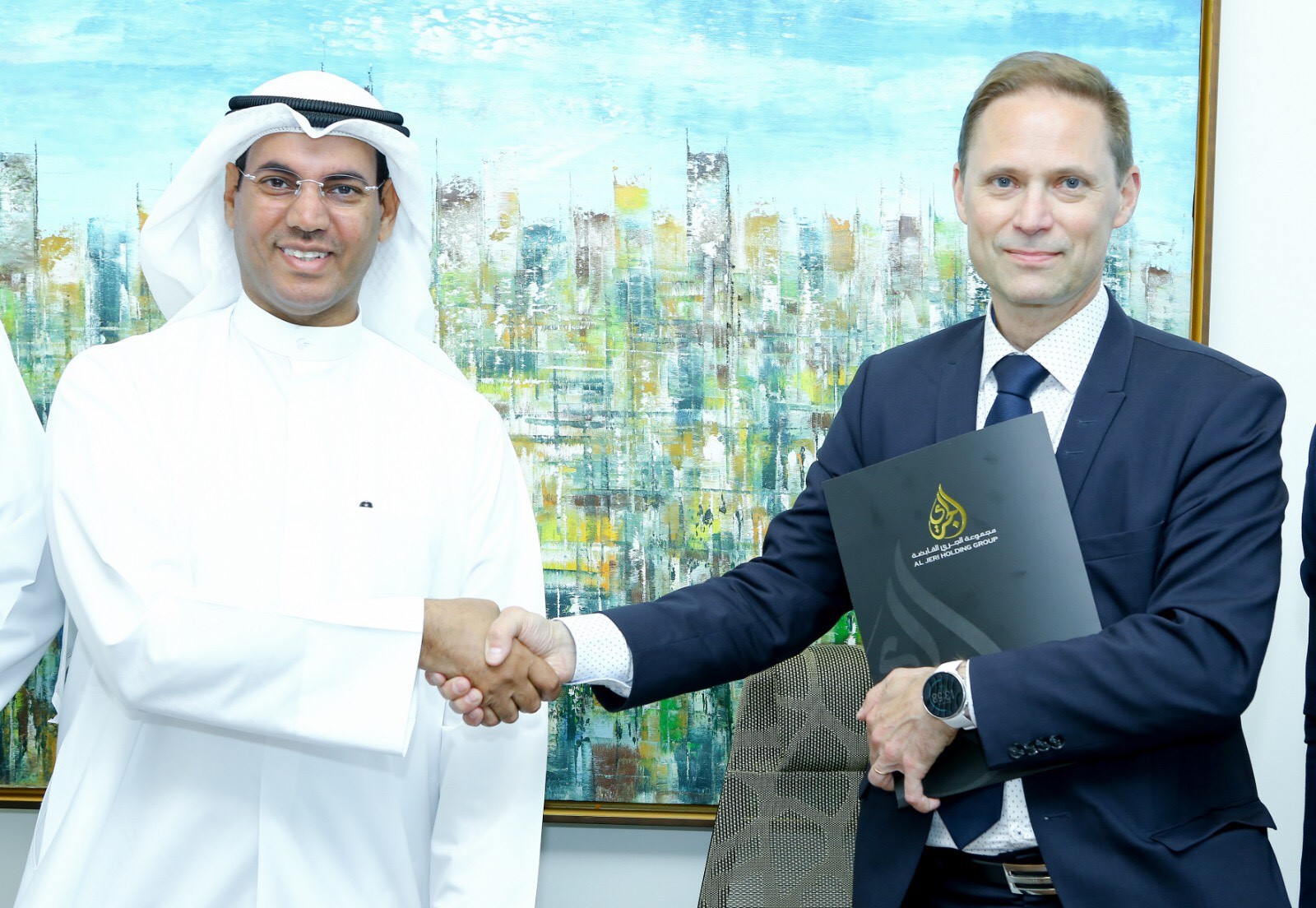 EduCluster Finland (ECF) has signed a landmark agreement with Kuwait's Al Jeri Holding Group to co-create a Finnish International School in Kuwait. The Al Jeri Holding Group is a leading-edge school operator, owning over 10 percent of Kuwait's educational market share. The Kindergarten to Grade 12 school, set to launch in autumn 2020, reflects a strategic response to the increasing demand for international schools in Kuwait.
ECF's CEO Jyrki Saarivaara met with Chairman and CEO of Al Jeri Holding Group Mr. Talal Khalifa Al-Jeri in Kuwait at the beginning of the week to formally begin the new partnership. The international school will synergise Finnish pedagogical practices with Kuwaiti standards, culture, and educational philosophy.
'We at EduCluster Finland cherish this collaboration with the Al Jeri Holding Group. The synergy of our two complementary organisations brings together Finnish and Kuwaiti educational expertise for the benefit of the students and families that we serve', said Mr. Jyrki Saarivaara, CEO of Educluster Finland.
Mr. Talal Al Jeri stated, 'we have just signed an agreement with EduCluster Finland to establish the Finnish International School in Kuwait, which is a big step forward in improving the education situation and introducing an internationally advanced education system in Kuwait.'
Established in 2010, EduCluster Finland Ltd engages in global operations pioneering expertise over the entire Finnish educational spectrum. ECF co-develops leading-edge educational solutions with its three owners: University of Jyväskylä, JAMK University of Applied Sciences, and Jyväskylä Educational Consortium Gradia. ECF has partnered with several education providers across the globe, and has operated the fast-growing Qatar–Finland International School since its foundation in 2014.
The Al Jeri Holding Group comprises six companies and is the leading provider of educational services in Kuwait, with over 40 years of experience in the education sector. The Group operates 21 schools across the country, including bilingual, English language, and Arabic exemplary schools, as well as schools for learners with special needs.