Finland International School Maldives official inauguration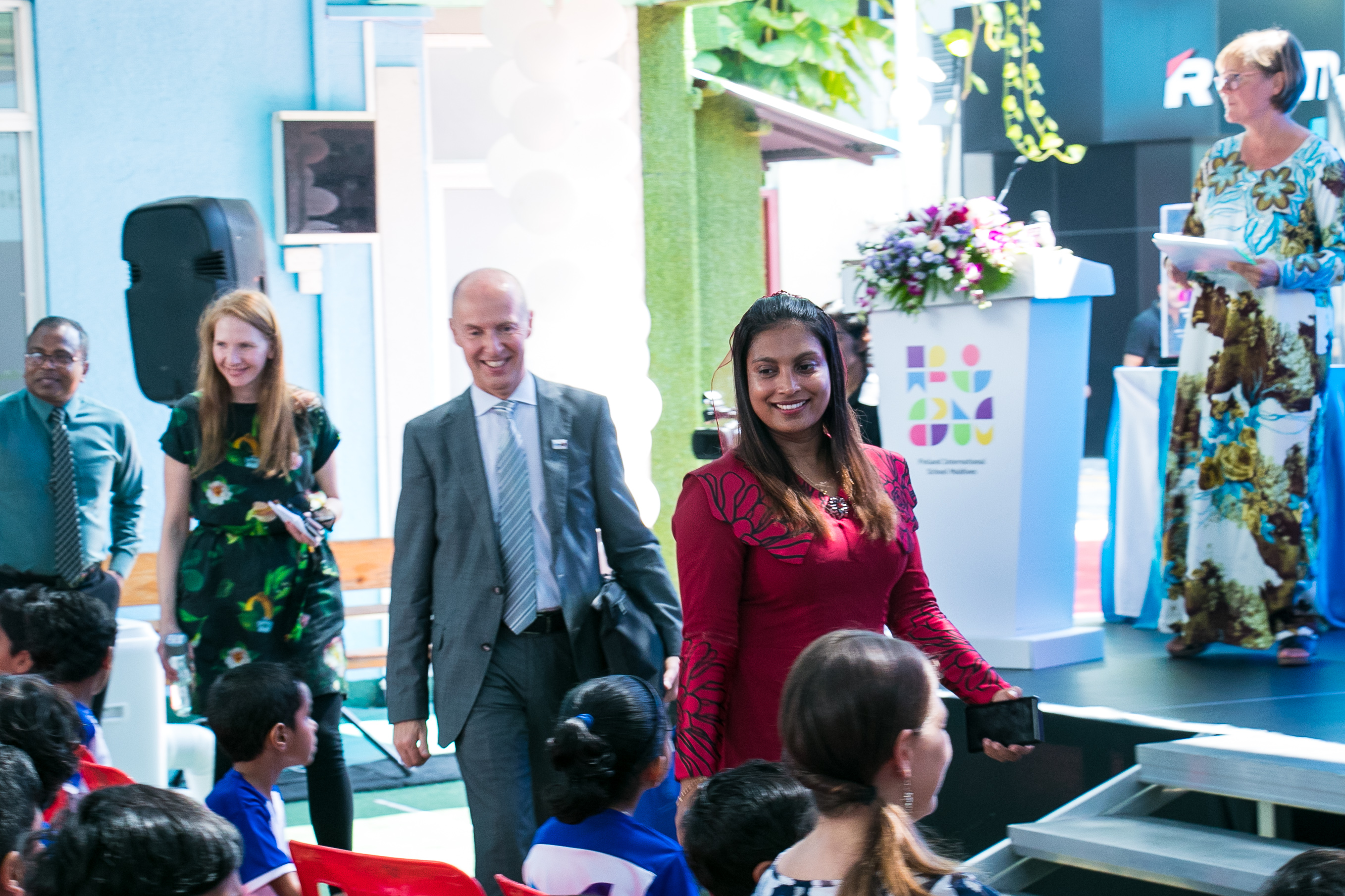 The official inauguration of the first Finnish international school in Asia took place on Monday at Finland International School Maldives, located in the country's capital city, Malé. The launch of the school in January marked the culmination of months of deep collaboration between EduCluster Finland Ltd (ECF), the company's Maldivian partner Educonnect, the school's staff, students, and parents.
The joyous event was honoured by the presence of the Minister of Education, Dr Aishath Ali and Minister of State for Education, Dr Abdulla Rasheed Ahmed. Other high-profile guests included Finland's Ambassador to South Asia, Harri Kämäräinen, who addressed the school community with an inspiring speech. Delegates from the University of Jyväskylä also attended the opening ceremony, including the Dean of the Faculty of Education and Psychology, Dr Anna-Maija Poikkeus.
Finland International School Maldives provides high-quality education to 200 students across grades 1-5. In addition to the 12-strong local teacher team, the school also employs 5 teachers from Finland, and is led by renowned Finnish Principal Dr Eija Valanne. Highlights of school operations include co-teaching, parent participation, and learning 'hubs'.
On the success of the school so far, the Principal commented "it's wonderful to see the children so happy and excited to come to school, and to observe how motivated they are".
Finland International School Maldives is the result of Maldivian values, know-how, and practices coming together with Finland's internationally acclaimed education concept. When asked how this can be achieved in practice, ECF's Sini Palm, who was assigned as Project Manager to support the creation of the school, commented: "the key is embracing a culture of collaboration. Here at Finland International School in the Maldives, we have co-created a cutting-edge model. By cherishing features of each that complement the other, the school fuses together Maldivian and Finnish approaches to education. This results in a sustainable learning community."
Following the success of this state-of-the-art school in Malé, Educonnect and ECF are currently planning to launch another school on the nearby Hulhumale island in 2022.
Established in 2010, EduCluster Finland Ltd engages in global operations pioneering expertise over the entire Finnish educational spectrum. ECF co-develops leading-edge educational solutions with its three owners: University of Jyväskylä, JAMK University of Applied Sciences, and Jyväskylä Educational Consortium Gradia. ECF has partnered with several education providers across the globe, and has operated the fast-growing Qatar–Finland International School since its foundation in 2014.